The Champions League quater-finals are this week and most domestic leagues are heading towards their finales. In light of that, our friend Luke De Smet is back to comment on what football leagues are most interesting.
So with beIN Sports now playing a bunch of random games, I've decided to pick teams in a bunch of different divisions. Let's see how many of them win trophies! I'll rank them from those I have the least interest in to those I have the most:
La Liga
Interest level: 2/10
Yeah you read that interest level right. Fuck La Liga, man. THIS is why it took me so long to embrace football/soccer. Do you have any idea how boring it is that the world's most popular sport has a grand total of TWO teams that actually matter? It's like American politics! Fuck Real, fuck Barca, and fuck La Liga!
So I guess I'm choosing my team by default here. But hey, anyone who can get Fernando Torres scoring again deserves the respect, right?
Jupiler Pro League
Interest level: 3/10
I mean, let's be real, as much as I may pretend that I want to, I'm never going to actually watch the Jupiler Pro League. I mean, maybe when my Belgian team of choice plays in the Champions League I'll notice, sort of like when San Diego State makes the Sweet 16 or something, but I am never ever going to spend time watching the Jupiler Pro League that I could otherwise spend playing the video game version of it.
However, for 500 years the de Smet men had a proud tradition of living in the same village just outside of Bruges and marrying their cousins. Granted that tradition was unceremoniously ended by my great grandfather Eduard de Smet, after he murdered several bankers in a racially-motivated drunken rage and fled to Canada, but, still, we're top of the table!
Ligue 1
Interest level: 4/10
After Arsenal valiantly stormed the nets in Monaco only to honorably lose on away goals for yet another year, only this time against opposition they really had no business losing to, I made the observation that Wenger was so committed to the Rocky narrative that he somehow manage to pull it off yet again despite actually being the Apollo Creed this time out. But then I realized that while Arsenal IS Apollo Creed, we're not the in-his-prime champion Apollo Creed from Rocky 1, we're the aging Apollo Creed from Rocky 4, far too proud of ourselves for past glories and getting beat up by Ivan Drago.
And I don' think I have to tell you who Drago is. Heartless mercenary bankrolled by powerful Russians. Only purpose is to become champion, no matter the cost. Amusing in that cartoonish villain sort of way when he's all "YOU WILL LOSE" to Apollo Creed, but also kind of boring because, really, how many times can you really watch him just sit back absorbing punches all match only to win with one counter attack?
Anyway, the point is who knows if he's even right for the role because, like Stallone, Zlatan DOESN'T DO AUDITIONS. But for their 10-man defeat of Chelsea's Drago, this year the role of Rocky goes to:
MLS
Interest level: 4/10
Sure it's the top league in both of my home countries, but there's actually a much better team much closer to me (more on that later.) Anyway, I sort of wanted to cheer for the Montreal Impact or something, but maybe I'll experiment next year and try on the "local" colors so I can go watch StevieG pretend like he's not actually retired and wasn't actually snorting blow with Kate Moss at Diddy's house the night before. Enjoy the sun, Cap'n!
Bundesliga
Interest level: 5/10
Once upon a time fans throughout the land pedaled their fixed gear bicycles as fast as their skinny-jeans would allow their thigh-gap legs to carry them on way to the local craft beer joint where they would hook up Noah's or maybe Leonora's Macbook to the dusty television behind the commune table someone else might otherwise refer to as a "bar" to stream some awful 360p Czechoslovakian feed of the Bundesliga covered in ads for the kind of BDSM pornography that is decidedly NOT sex positive, and they would raise their micro-suds in wide-mouth mason jars as far into the air as their emaciated arms would allow and sing songs in the tune of the latest Titus Andronicus album about an intrepid band of plucky Dortmundites rallying behind the sexy swagger and thick-framed glasses of their Kloppish hero and DARING to challenge the previously unquestioned hegemony of one Bayern Munich and it was a glorious time indeed!
Then Bayern Munich purchased all of those Dordmundites like so many new edition iPhones that aren't really even an actual upgrade but hey if Finley has the new iPhone then I HAVE TO GET THE NEW IPHONE GODDAMMIT, and that time was over. So now I guess it's on to the company team for Volkswagen employees?
I AM LITERALLY NOT JOKING.
Eredivisie
Interest level: 6/10
Look, I'm not going to rock the boat here. Awesome city, cool Greek name, and maybe if I play my cards right my Dutch friend Marc will take me to a game one day. Plus they're like the only team that's allowed to win.
Liga MX
Interest level: 7/10
Oh, I should cheer for my "local" club you say, lonely MLS fan? Well, right you are, AND HERE IT IS. Behold the mighty Xoloitzcuintle and DESPAIR!
Serie A
Interest level: 8/10
Ever wonder who's going to win all the awards after Messi and Ronaldo join Stevie at Diddy's? Meet Paul Pogba. He is awesome. His hair is awesome. And every time he does something awesome a Manchester United supporter weeps uncontrollably while listening to There Is A Light That Never Goes Out on endless repeat and jerking off to a picture of Alex Ferguson's puffy gross eyeballs. He is so awesome that he is even more awesome than Roma's awesome logo, and that's pretty awesome.
Of course he plays in Serie A, so I imagine he'll eventually leave after growing weary of being pelted with bananas and the results of every fixture being brought to us by the proud sponsorship of Silvio Berlusconi. SILVIO BERLUSCONI, for all your RUINING EVERYTHING needs!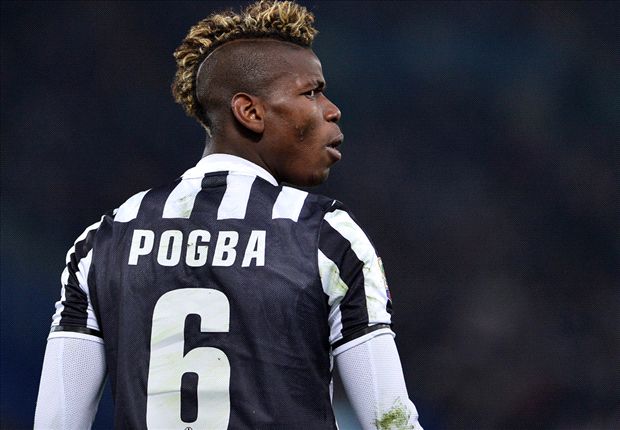 Premier League
Interest level: 10/10
Because let's face it, we can talk about early Champions League exits and the decline of the English game all we want, but at the end of the day the rest of these leagues are just a tad silly, no? I mean really.