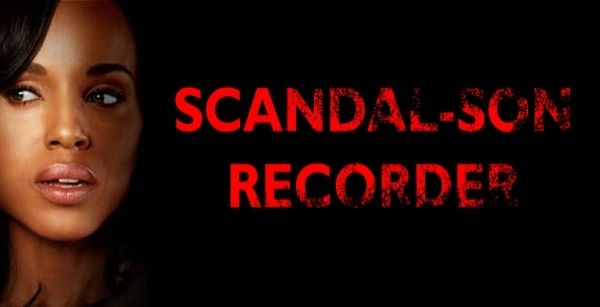 The writers here at the Addison Recorder have decided to explore our new found love for the best show in recorded history, Scandal. Instead of writing an article or two, we have decided to rebrand ourselves as the "Scandal-son Recorder." We hope you revel in our new found shared devotion.
You don't get to run, you're a gladiator. Gladiators don't run, they fight. They slay dragons. They wipe off the blood and they stitch up their wounds and live to fight another day. You don't get to run.
I have decided to combine my love of costuming and the shows apparent dedication to the gladiatorial lifestyle. All of the employees of Olivia Pope and Associates devote their lives to the gladiator ethos. Since my only knowledge of Rome is from the movie Gladiator, I looked to it for illumination. What I learned is that "some are good for fighting, others for dying. You need both, I think." Olivia Pope refuses to be one of the gladiators that are only good for dying, and she has a closet filled to brim with daunting coats. Here I will rank them for their overall utility in the arena.
Belted Black and White Coat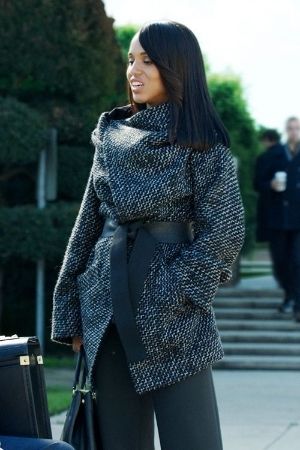 Olivia looks like a Wildling from Game of Thrones here.  Looks like she'd be protected pretty well, but wouldn't have much ease in movement. She's fierce and intimidating, but lacks technical mastery of a more advanced suit. I give it three "Gladiators."

Houndstooth Swing Coat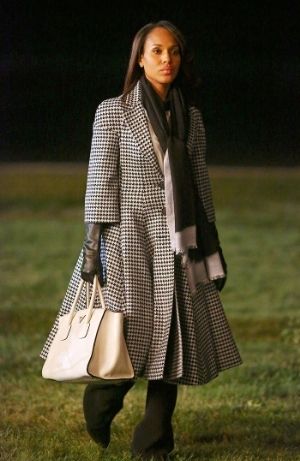 Olivia coat is nearly masterful with a scarf to grapple opponents, though this could also be used against her as well.  The billowy bottom allows for the intricate footwork needed for gladiatorial combat. Also those leather gloves will help protect her extremities. I give it four "Gladiators."

Victorian Battle Coat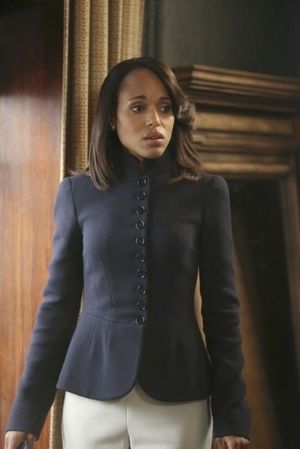 Gladiatorial gear needs to cover all of the "sensitive bits," as my husband would say. This coat barely goes past Olivia's waist. It does have a high neck though, but it's not enough to save it. I give it two "Gladiators."

Pearly Duster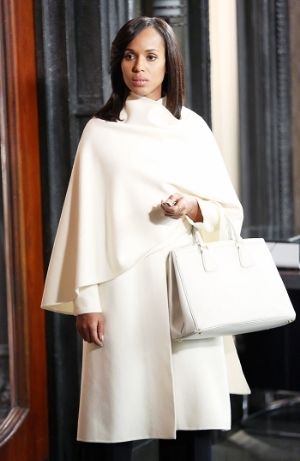 This Olivia Pope would win all the gladiatorial bouts. Her white coat would blind her opponents in the bright afternoon sun. The large bag could be used to brain opponents, and that cape and flowy skirt would give her protection and freedom of movement. I give it five "Gladiators."

Coffee Colored Coat with Coffee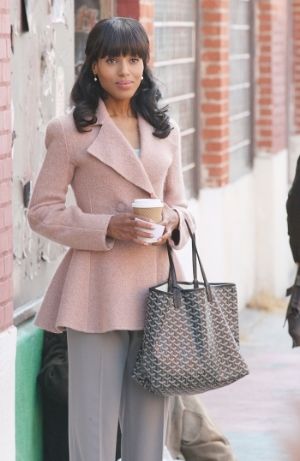 This would be terrible in gladiatorial combat. Olivia has an open neck, a shorter length coat, and no gloves to protect her hands. And what is she supposed to do with that coffee? I guess she could toss it on an opponent, but once that's done she's out of luck. I give it one "Gladiator."

Belted Capelet and Purse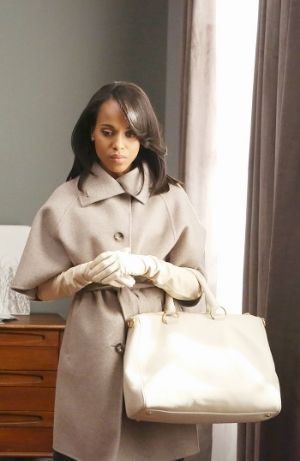 Olivia could do some damage here. She might have the biggest purse ever here, and no one knows what weapons she's hiding in there. The high collar will protect her jugular too! Those buttons could give her trouble if her opponent is able to pop one off. I give it four "Gladiators."