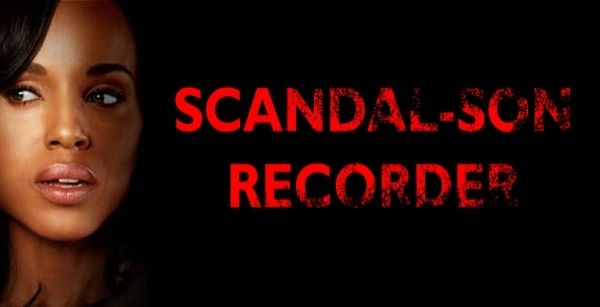 The writers here at the Addison Recorder have decided to explore our new found love for the best show in recorded history, Scandal. Instead of writing an article or two, we have decided to rebrand ourselves as the "Scandal-son Recorder." We hope you revel in our new found shared devotion.
It is far too common in today's day and age for a powerful white man to be ignored. Too often, when we gaze around our political and popular culture we all just sigh aloud and ask myself "Will no one think of the people who look, talk, think, and act just like a white guy who was born to an upper-middle class family?" Sadly, such heroes (it is a disservice to call them mere people) are too often shunted aside in favor of the billions of other varieties of human experience. It does no one any good to ignore how valiant us powerful white guys; but the powers-that-be are determined to victimize us. Well, no longer, because President Fitz Grant is in the house! He's 100% awesome and clearly the best thing to ever happen to the Oval Office (or us). You hardly need telling, but it's worth shouting anyway: Fitz Grant is the greatest President and person in human history and we love him so much!
It's hard to overstate the cultural and political significance of a major broadcast TV drama having the guts to cast an attractive middle-aged white man as the President of the United States. It would be far too easy to look at American history, or how this office is typically portrayed in Hollywood, and run towards the safe patter of Morgan Freeman or Dennis Hasbert. But no! On Scandal it's Fitz o'clock, which means it's time to celebrate him.
He Acts Like He's Powerful – Cause He Is. And That's Important
So refreshing to see a white man own the fact that he is innately powerful in the USA. It's a rare thing, and we should cherish it. Plus, Fitz isn't in it for himself. Ever hear of the White Man's Burden? Well, that was about Fitz. He didn't ask for this country to run, but we put him there with our love. And isn't that what this country was built on? USA! USA! USA!
He Knows How to Stare Pensively – A Sure Sign of Great Statesman
Just look at that man. Is there any part of you that doubts he could conquer the whole world just to please us? He would do it. He told us. But we all told him "no." We don't need the whole world. Not when we can stare lovingly at his furrowed brow.
His Priorities Are in Order
Despite being the greatest and most pensive Head of State in American history, his mind is always on us. The American people a.k.a. his one true love. It's confusing when he calls us all Olivia. That must be a pet name, or something. But it's cool. As long as he knows that we know that he knows that we know that we love him so much.
He Takes Time For the Little Things In Life
Look, we know that being President is important. But that's not all there is to him. Fitz is the complete package. So even when there's a foreign crisis or a bill needing critical votes on Capitol Hill, it's easy for him to take a breather and think about himself. And us. We presume. I mean, what else could he be thinking about? Whatever. No. We're not going down this road again. He loves us. We know it. He shows it. Like that walk that one time! He was swamped at work that day, but was just like "Nah, gotta get my chill on." We love him when he's like that.
 Just, Like, Shut Up and Go Away If You Disagree
Who even cares what you think? No. Yeah. That's right. No one! Fitz is the best. No argument. We didn't even need to write this, cause you already knew! Boom. Yeah, walk away. Leave the article. Do it. You won't forget. You'll still know. Fitz! Fitz! Fitz! Fitz! Fitz! Fitz! Fitz! Fitz!